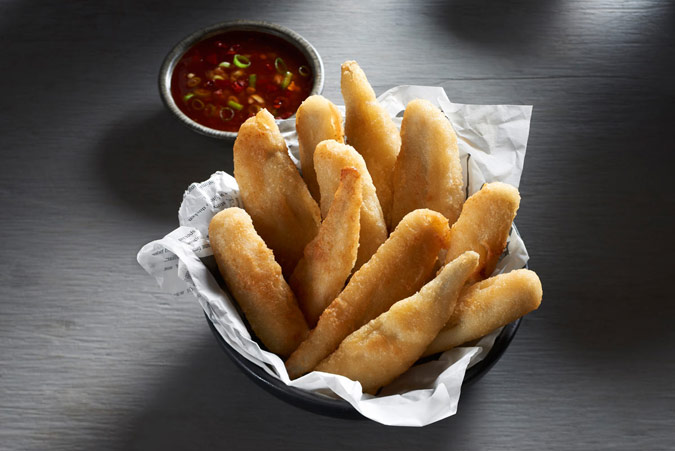 Cedar infuses the fish with a subtle, woodsy smokiness for a perfect tapas-style dish.
Preparation Time: 20 minutes
Serves: 2
INGREDIENTS
Great Lakes Food Cleaned Smelt In A Light Crispy Tempura Batter
In a saucepan mix the following:
½ cup (125 ml) Reduced sodium Teriyaki sauce
½ cup (125 ml) Granulated sugar
2 tbsp (30 ml) Fresh lime juice
2 tbsp (30 ml) Fresh lemon juice
1 tsp (5 ml) Cayenne (optional)
1 tsp (5 ml) Finely-chopped fresh ginger
PREPARATION
Mix all ingredients together. Bring to a boil while stirring to dissolve the sugar.
TO SERVE
Cool and serve with a basket of Crispy Tempura Battered Smelt.